Unfortunately, after talking with our team's and partners today (January 31), including Canadian Helicopters, we have reached our final decision today  which is to cancel the 2023 season which was initially planned from Feb.25 to March 10. 

At this point, we are running late in the process of the ice pack formation. The situation is very concerning because there is no ice pack formation anywhere in the Gulf of Saint-Lawrence which leaves us with the question of where the Harp Seal will go to give birth. 

This is a very sad side effect of climate change and we hope we can continue in our daily work to bring attention to this very alarming situation. 

We know how this trip meant to you and we are deeply sorry for the inconveniences. We share your disappointment and like you, we were looking to meet again with the Harp Seal pups with whom we have had the privilege to gather for the past 45 years. 

At this point, your stay reservation will be automatically cancel and you will received by email a notification by the end of the week from the email info@hotelsaccents.com 

If you have booked your domestic flight from Club Voyages les Iles, we invite you to send them an email to cancel. They are informed of the situation. 

I make myself available for any questions or comments you would like to share. Let me know if there is anything we could do to assist you in the situation. 

Thank you very much for your follow-up, time and interest. 

Kind regards from Magdalen Islands, 
Ariane Bérubé 
Sales Director 

For your information, here is the ice map from today's January 31 2023 and 31 January 2020 which has been our last good ice year. Red represents the ice coverage. 
"Because one day we realized that we were so privileged to be surrounded by so much natural beauty that we had no choice but to share it." – A pioneering Madelinot observer of seal pups on the Magdalen Islands
Every year since then, enthusiasts of nature, wildlife observation and photography have travelled to the Magdalen Islands to experience this incomparable nature experience.

Looking for a unique winter trip? Need to escape and find some inspiration? 
The ice floes of the Magdalen Islands are your next destination!

Be one of the lucky ones and join this excursion named one of National Geographic TOP 25 travel destinations.

Please note that, for the 2023 season, places are limited for those wishing to take part in the excursion.  So act quickly and find out about the best options available to you!
Arrival YGR

*Flight to YGR not included
Departure YGR

​*Flight to YGR not included
Helicopter excursion

Board a helicopter chartered for the excursion right at the hotel. Fly over the majestic Gulf of St. Lawrence and enjoy the incredible view of the îles de la Madeleine and its ecosystem. You'll set down on the pack ice amidst a patch of harp seals. The high point of the excursion? Gazing at the vastness surrounding you! 
Seal pup watching

You'll never forget your first encounter with a newborn seal pup on the pack ice off the coast of the îles de la Madeleine—an intense moment that you can experience with the seal in its natural habitat. The tranquility and natural light of the surroundings will remain etched in your memory forever. 
Wildlife watching

In addition to seals, the archipelago is a prime place for observing red foxes and some 300 species of birds that pass through the islands every year. Take the time to soak up the unique island scenery surrounding you and keep your eyes open for the wildlife living there! 
Land-based excursions

Explore the archipelago by taking part in the different land-based excursions designed by our expert guides, with weather conditions in mind. Join them on themed hikes or sunrise/sunset photography outings, meet our artisans and much more! The archipelago is a fantastic playground for outdoor and nature lovers. 
Experience the islands in winter

Immerse yourself in this unique time when the feeling of freedom and being alone in the world provide you with an unparalleled source of inspiration! The experience of being on an island shrouded in pack ice in the heart of the Gulf of St. Lawrence will leave you with an unrivalled sense of well-being.  
Learn from our expert guides

Meet our expert guides, who will accompany you throughout your stay so that you can fully enjoy every moment. The field experience and knowledge of our guides will allow you to experience excursions that are rich learning opportunities. 
PACKAGE A: ALL-INCLUSIVE WITH ALL MEALS
Reception and airport transfer (YGR)
Accomodation
Full board meals
1 helicopter tour
Land excursions
Expert guide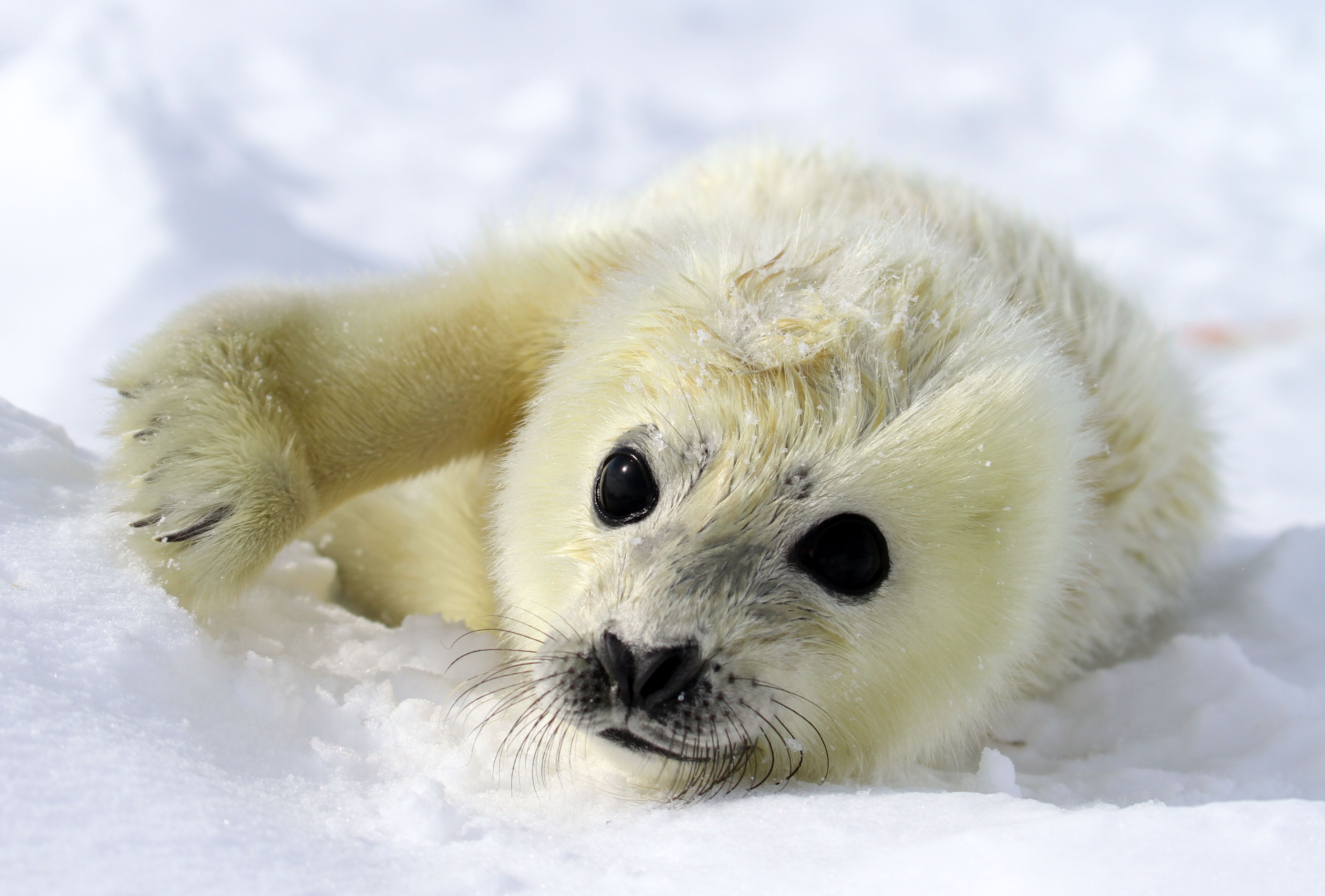 Package B: Accommodation + 1 helicopter tour + lunch
Accommodation

Breakfast

1 helicopter tour


 
Tout comme Chlorophylle, l'expédition d'observation des blanchons aux Iles de la Madeleine est née dans les années 1980 avec le rêve de faire vivre une aventure de plein air, autant aux professionnels qu'aux passionnés de nature! Depuis, les deux entreprises ont fait vivre à des milliers de clients des expériences nature incomparables. C'est donc ce désir commun qui a amené les deux entreprises à développer récemment des liens plus serrés, notamment avec la présence d'ambassadeurs mutuels, dont le célèbre plongeur océanographique, le Madelinot Mario Cyr et le photographe nature, Éric Deschamps. En savoir plus.

Récit du séjour hivernal de Éric Deschamps aux Iles de la Madeleine.